Home
Up
Contents
About Me
Wildlife
The Rest Of The World
Americana
Civil War
Where To Shop
Originals
Services
Show Time
Studio News
My Stuff
On The Drawing Board
Price List
Order Form
Favorite Links
Feedback
Search
Send The Site
Videos
"Evening Grosbeak"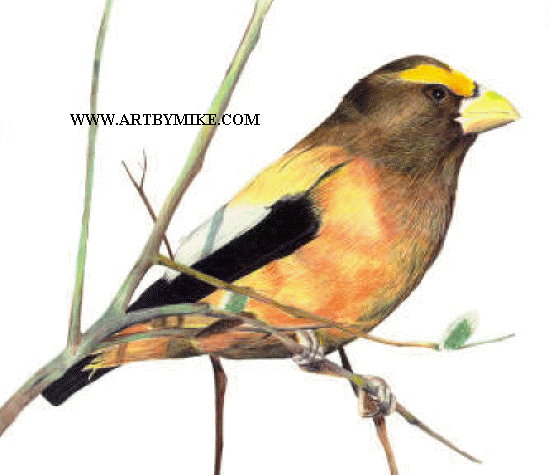 There was just something about this little guy that made me want to draw him. I think it was how brightly colored he was. These little birds can be found all over the west coast. I was surprised at just how common they are.