Home
Up
Contents
About Me
Wildlife
The Rest Of The World
Americana
Civil War
Where To Shop
Originals
Services
Show Time
Studio News
My Stuff
On The Drawing Board
Price List
Order Form
Favorite Links
Feedback
Search
Send The Site
Videos
"Mallard"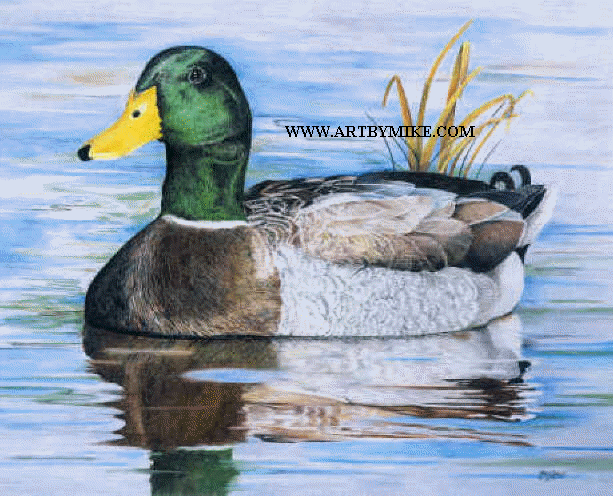 Yes I finally have a duck print! I took the pictures of this fellow at a pond near our house. I spent two days crawling around the shore of this pond just to get the perfect picture. As you can see I was able to capture the iridescent green color in the feathers on this ones head.