Home
Up
Contents
About Me
Wildlife
The Rest Of The World
Americana
Civil War
Where To Shop
Originals
Services
Show Time
Studio News
My Stuff
On The Drawing Board
Price List
Order Form
Favorite Links
Feedback
Search
Send The Site
Videos
"The Lesson"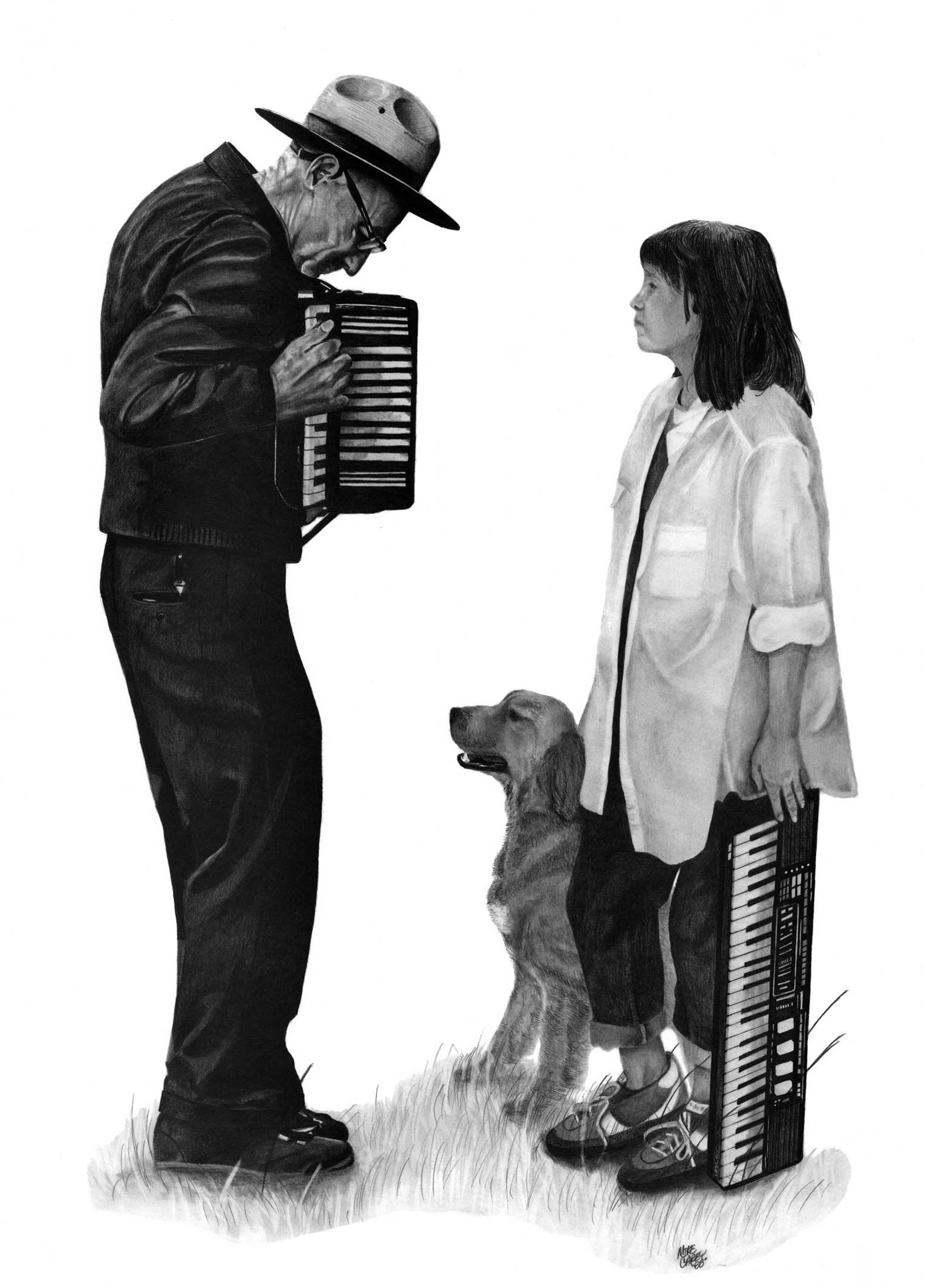 This drawing was done with the idea that just because something is newer it is not necessarily better. If you will notice the girl (my daughter Nicole) is not even bothering to play her keyboard, she is more interested in how that old man can make music out of that box. This is another one of my favorite pieces. The old man was Carl Sharsmith. He was the oldest ranger in the park system and was stationed at Tuolumne Meadows Ranger Station at Yosemite National Park in California and yes he really did play the accordion for the kids that would come by. The dog was "Lightning" our golden retriever that we loved very much.


For size and price list click here.