Home
Up
Contents
About Me
Wildlife
The Rest Of The World
Americana
Civil War
Where To Shop
Originals
Services
Show Time
Studio News
My Stuff
On The Drawing Board
Price List
Order Form
Favorite Links
Feedback
Search
Send The Site
Videos
"The Elk"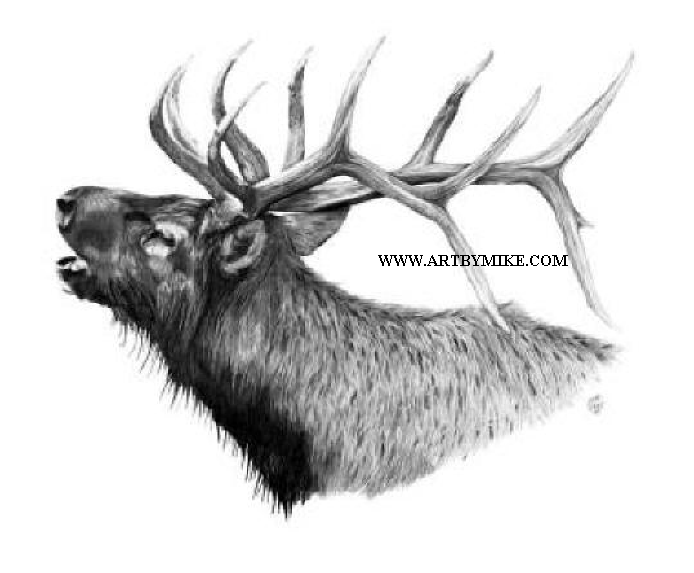 You would have thought I could have come up with a better name for this piece, but even when I was working on this drawing I would call it simply "The Elk" so the name stuck. I have been asked by hunters over the years "why did you draw the antlers like you did"? If you will notice the antler in the foreground is bent. I drew it this way for aesthetic reasons, I just thought it broke up the picture nicely, it had nothing to do with this guy being a trophy elk.