Home
Up
Contents
About Me
Wildlife
The Rest Of The World
Americana
Civil War
Where To Shop
Originals
Services
Show Time
Studio News
My Stuff
On The Drawing Board
Price List
Order Form
Favorite Links
Feedback
Search
Send The Site
Videos
"Caught In The Act"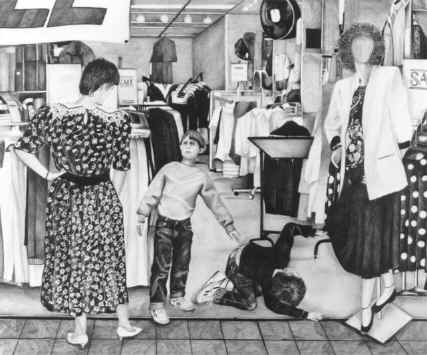 My mother always knew where to find me when we went shopping. I mean what kid hasn't wondered just how life like those mannequins really are? What amazed me was that the people that dress those mannequins would put underwear on them. I couldn't figure out why. I know I sound like I'm going into a strange area here, but a big part of my drawings of kids is about their natural curiosity and their total lack of fear when it comes answering their own questions, plus I think the scene is just funny.

For size and price list click here.